Therapy For Sex Addiction In Long Beach
Duane Osterlind, LMFT, CSAT-S
Licensed Marriage & Family Therapist
Do you struggle with addiction or out of control sexual behavior? Are you looking to change your life but are not sure how or where to begin? I provide therapy for sex addiction and porn addiction in Long Beach California.
I have over 15 years of experience in helping people deal with addiction and finding freedom through successful, ongoing recovery. With a proven plan, we will work together to help you recognize and overcome thoughts and behaviors that are keeping you stuck. You can become your best self. Imagine yourself having thriving relationships and achieving your goals. It's possible with the right information and the right help.
Contact my office for a free 15-minute phone consultation. 
Therapy for Sex Addiction in Long Beach California
Are you struggling with sex addiction and feeling trapped, unable to break free?
With over 15 years of experience and extensive training, I provide expert therapy for sex addiction in Long Beach, California.
Through purposeful planning and collaboration, together we can help you identify the patterns of thought and behavior that are keeping you stuck. Sex addiction takes its toll on your life and your relationships, but it does not have to be that way. Take the first step towards reclaiming control today!
Contact my office for a free 15-minute phone consultation.
Having A Vision For The Future
You're tired of the consequences and destruction that come from your behavior. Together, let's take back control! With professional help and a plan built with hard work, you will experience real recovery – transform into someone who is connected to their healing journey; no more downward spirals or out-of-control impulses. Take this step towards creating positive change in your life today!
Getting The Help You Need
Struggling with an addiction can feel like a never-ending cycle of denial and avoidance. It's often difficult to reach out for the help that is needed, because thoughts such as shame or fear may be standing in your way. Taking action now will take you one step closer towards understanding what recovery looks like. There is therapy for sex addiction in Long Beach. Let me answer any questions you have so we can travel this journey together!
How long does it take to recover?
There is no quick fix to recovering from years of addiction. Recovery is a process requiring determination, a customized plan, accountability, and dedication. The client's plan for recovery will depend on individual needs, willingness to do the hard work together, and continuous implementation of the proven tools for a lifelong journey in freedom.
Why can't I do this on my own?
"Addicts resist…because recovery principles are so different from the way addictions work. Meetings rely on their members to be open, consultative, vulnerable, accountable, and consistent. Addiction thrives best in secrecy, isolation, willfulness, and chaos."
-Patrick Carnes, Ph.D., author of Facing the Shadows, founding father of sexual addiction therapy
What if I've tried therapy before?
It is not unusual for people struggling with addiction to have tried therapy multiple times. Whether it's the first or 30th time, research proves that the longer an addict has support in an accountable recovery environment, the stronger the likelihood they will maintain recovery. The very reason to return to therapy could very well be the platform for a lifetime of successful recovery.
The strong support of partners, families, and accountability groups is vital on the road to recovery. Ideally, those closest to the addict will be an active part of the recovery plan to increase the rate and longevity of success. The ability to create healthy boundaries while not focusing on the addict's previous behavior is a pivotal turning point in recovery for the addict and his family as a whole.
More About Duane Osterlind
I'm Duane Osterlind, founder and clinical director of the Novus Mindful Life Institute. I'm a Licensed Marriage & Family Therapist and Certified Sex Addiction Therapist Supervisor.
I hold a B.A. and Masters in Marriage and Family Therapy from California State University-Long Beach. I specialize in sex addiction, porn addiction, infidelity, and betrayal trauma.
I'm also the host of the Top 100 Mental Health Podcasts, The Addicted Mind, which focus on recovery from addiction. I also co-host the Helping Couples Heal podcast with my colleague Marnie Breecker, which offers a comprehensive program for couples devoted to healing from relational and betrayal trauma after infidelity.
I use the latest in counseling research, mindfulness-based interventions, and neurobiology to help my clients recover from addiction and betrayal trauma.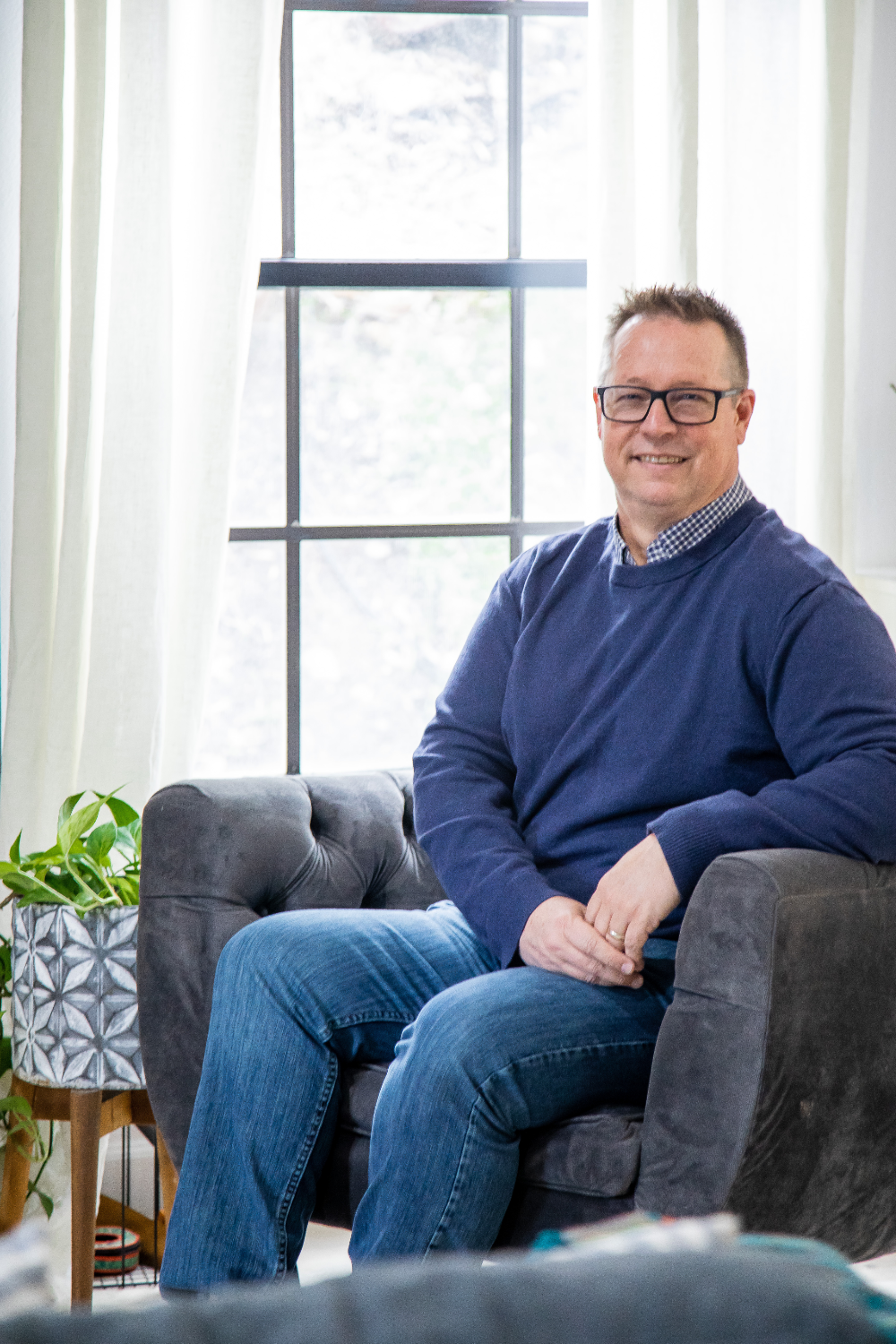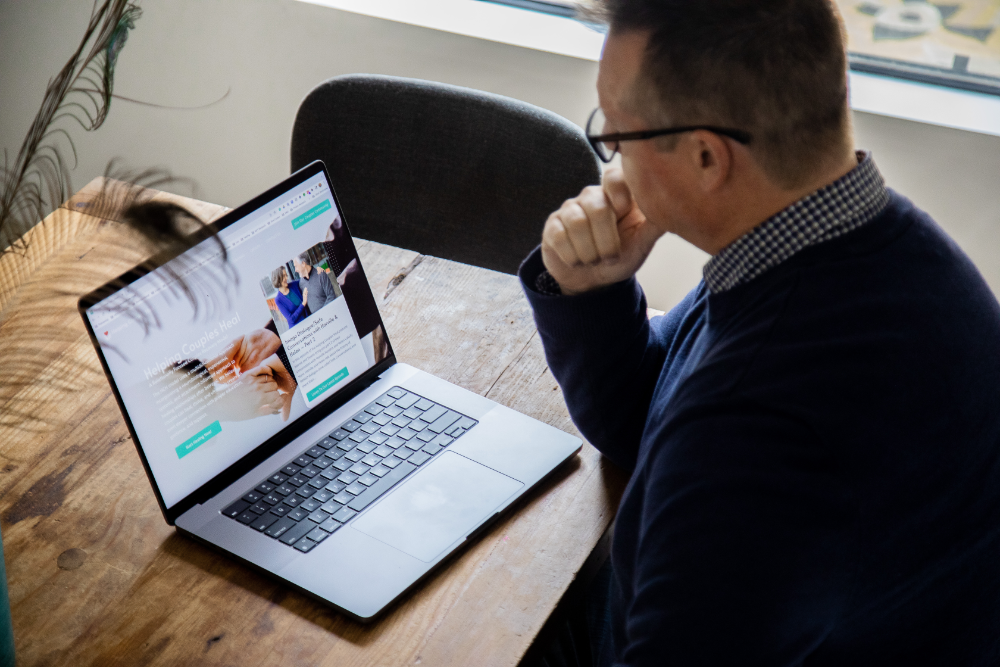 I am passionate about creating positive change and enabling everyone to live their healthiest life.
I want all those struggling with sex or porn addiction to know they are worthy of help without fear or judgment.
My commitment is always to help people heal — but also staying informed on the latest research so that my treatment models remain current and effective for lasting results!
Ready to take the next step? Schedule Today!
Take the first steps towards healing today and make a commitment to yourself that you don't have to suffer any longer. Through an evidence-based approach, we will be here by your side, providing safety and support on this journey – no need for you to feel alone!
Rediscover what true wellness can bring into your life with one small step in the right direction.
Take the first step today! Reach out today and change your life.
Helping Couple Heal Workshop.
Marnie Breecker and Duane Osterlind are licensed Marriage and Family Therapists and Certified Sex Addiction Therapists who cumulatively have over twenty years of experience working with sex addiction, infidelity, and betrayal trauma and own respective treatment centers in Los Angeles and Long Beach, CA.  After years of watching their clients struggle to rebuild trust and intimacy in their relationships even after a substantial period of abstinence from both sexual acting out as well as ongoing lies, secrets, and manipulation, they joined forces to create a comprehensive program for couples devoted to healing from relational and betrayal trauma.  
Starting Recovery Intensive Outpatient Program
If you're struggling with a sex or porn addiction and don't know where to turn. You've tried quitting on your own, but you can't seem to make it work.
Then you've found the right place. Starting Recovery IOP provides a safe and supportive environment where you can work through your sex or porn addiction and start reclaiming your life.
Our intensive outpatient program is tailored to meet the unique needs of each individual. We use a variety of therapies, including EMDR, psychotherapy, and support groups to help you heal your addiction and stop sexually compulsive behavior.
Duane Osterlind
Licensed Marriage and Family Therapist
Certified Sex Addiction Therapist Supervisor